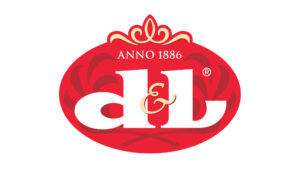 D&L - The standard for sauces
The Belgian company Devos & Lemmens (D&L) is known for its wide range of sauces and especially for its mayonnaise, which has been winning the hearts of consumers in more than 70 countries around the world for 140 years and is finding more and more use in the professional chef's kitchen.
Belgium's favourite sauce
Devos & Lemmens is Belgium's most famous sauce brand with a history dating back to 1886. With its wide range of mayonnaise, and other various sauces, D&L products are an indispensable assistant in the food industry, hotels and restaurants.
For loved ones
The company prides itself on the fact that its products inspire a family atmosphere around the table, emphasizing closeness and family values as the true recipe for satisfaction and happiness.
Innovation and passion for taste
D&L searches for new ingredients and recipes every day, aiming to match the quality and taste to which the company's customers have become accustomed over the years. The creativity and innovation in D&L's DNA come together with the passion and good taste giving life to recipes developed by professional chefs who love food.
More than 140 years of experience
D&L has a wealth of knowledge and experience in food quality and safety, having been at the forefront of the industry for over 140 years.
With its continuous attention to procedures and implementation of improvements in production, the company ensures consistency in quality and satisfaction of its loyal customers worldwide.